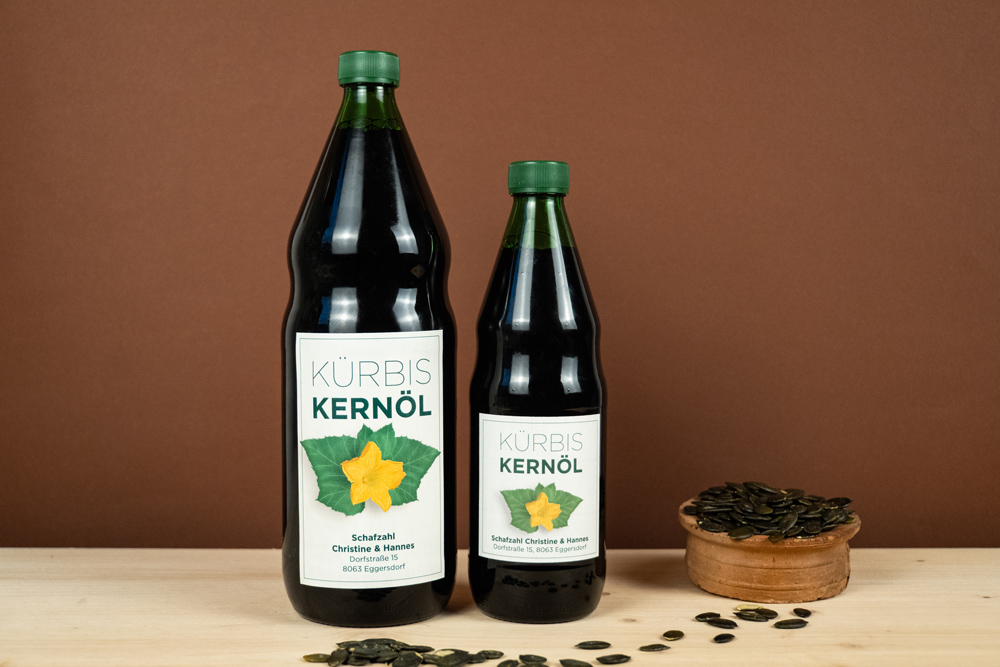 Pumpkin Seed Oil Label Design
Pumpkin seed oil is a very typical and traditional product of Styria, Austria. It's a lot of work to make it and part of the basic foodstuffs in Styrian's cuisines.
The label design should represent the quality, the nativeness of the ingredient and should appeal both to conservative and liberal consumers. Therefore the font choice was Gotham, a modern, yet classic font. The color of the font and border is green, as Styria's coat of arms is mostly green with a white heraldic panther on it. The illustration of the pumpkin flower and leaves was created digitally.
The paper choice was "Betulla Verge". Below you can see a macro close-up of the lovely paper structure which gives it a very natural and high-quality feel and helps to communicate the quality of the product.
And this is how it looks like with print on it:
The illustrations of the pumpkin blossom and leaves were digitally hand-drawn:
The pumpkin seed oil not only is delicious and of high quality, its label also communicates these characteristics.
For a good reason, the producers ran out of stock before the new batch of this year's harvest was ready!
2021, project for a private client