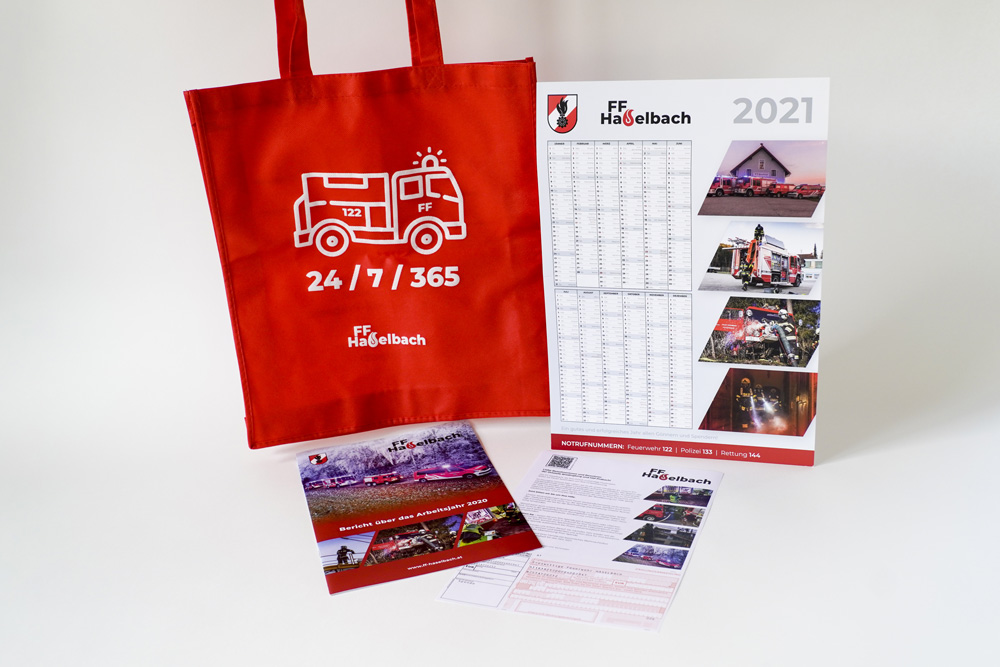 Corporate & Editorial Design for the local Volunteer Fire Department
The local voluntary firefighters asked me if I could make their annual 12-page-brochure and the yearly calendar. During the design process, it got clear though, that I would need to do a redesign and create a whole corporate design:
I defined their colors, their corporate font and did a redesign of their logo. The font was especially crucial, as the previous one wasn't easy to read for elderly people. However, it should also be attractive for the younger generation. So I asked my 80 years old grandmother for feedback on the font's readability and only after she confirmed what I have estimated, we went for Montserrat. The feedback I got from younger generations made it also clear, that this was a good choice.
Here's a comparison of the old brochure design (left) and the new (right). The font changed, but also the text alignment from justified to left-aligned.
Also, the A3-sized calendar got a redesign, after analyzing how to make it less confusing and instead make the date overview clear. On the left, you see the old design, where there was a lot of information and the color red was overly used. On the right, there is the new design, where red is only used for holidays, the amount of information was reduced and therefore it became less distracting. Additionally, margins were extended to let the design breathe.
Due to corona, it wasn't possible to go from house to house as usual. Therefore I also designed an eye-catching and handy bag, which they hung on the door handle of every house in their responsible area. This bag contained the brochure, the calendar, and an A4 info sheet with a donation payment slip.